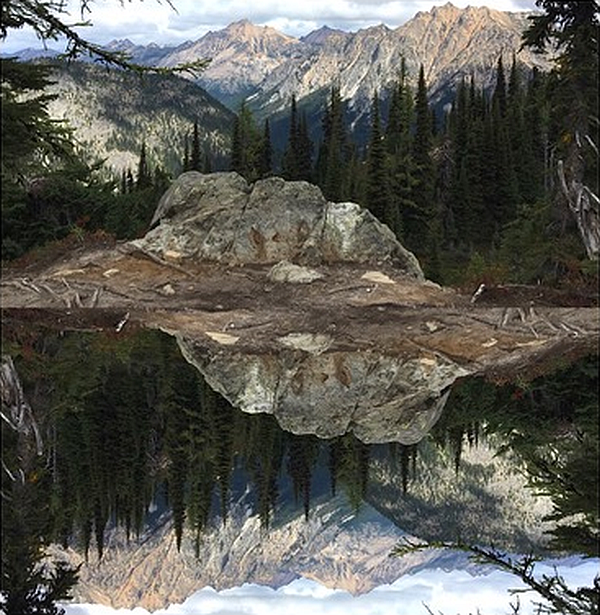 The Holy Place in the Middle- Hexagram 15. Humility 1

A goldfinch dances between branches of the lilac bush as the sun filters through the window in a ballet of moving shapes upon the hardwood floor. My heart twists through waves of grief, permeating the outer edges of limitation- of holding, desire, and resistance. On the other side I land in new soil emptied, open, and filled with a strange kind of peace.
Loss and grief are entrances to a landscape where all that is false falls away. From tumultuous descent, one is returned to the ground of being- down to earth- deconstructed into the raw elements which comprise the very soil/humus/earth of which we are made and from which we are nourished. Humility equalizes. What is full becomes empty, what is empty becomes full.
Limitation can be experienced as a result of being in a body/mortal/human, something outgrown, something which is not within one's power to change, or from feelings of separation. Surrender moves us through the permeable membrane of limitation, opening to the vast expanse of the ground upon which it lays. Authenticity is born from the level ground of humility. This is our humanity- the humus/earth from which we all originate, are all connected, and are all equal.
Continue reading "The Holy Place in the Middle- Hexagram 15. Humility" →