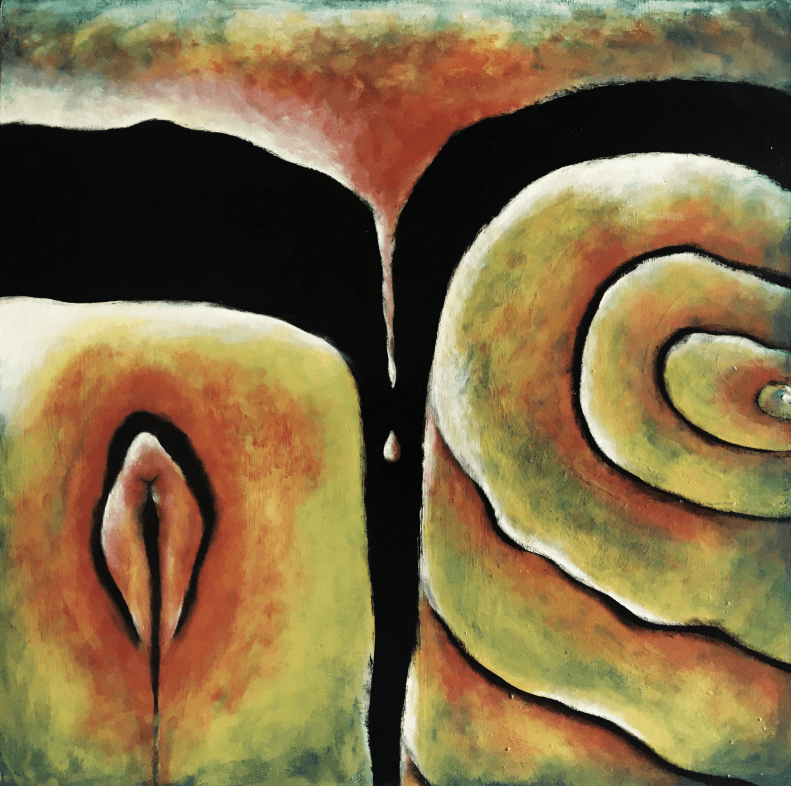 Painting by Monique Gaboury 2004
Acrylic on wood panel
Entering the Sacred Gap: Realm of the Po Soul 1
The atmosphere is charged with an empty kind of fullness as I rise before the sun. Under the black light of a new moon, a grove of fir in silhouette dance like apparitions in the breeze. I too feel like an apparition this morning- between sleeping and waking, night and day, summer and winter.
In my bones is an aching awareness of the seemingly infinite gulf between what is known and unknown, nothing and something, heaven and earth, self and Self, self and other, wholeness and fragmentation, wildness and domestication, questions and answers. Like the moon awaiting her monthly rebirth in the night sky, I await the clarity of light upon the faint, darkened edges of unknown possibilities.
On the beach I notice that the sea is further out than I have seen in a long time, exposing more of the hidden realm than usual. The indistinct vacuum of the new moon is pulling the tide far from the edges of the earth, temporarily offering untravelled pathways decorated in multiverses of living and dead mysteries from the deep sea.
Empty Vessel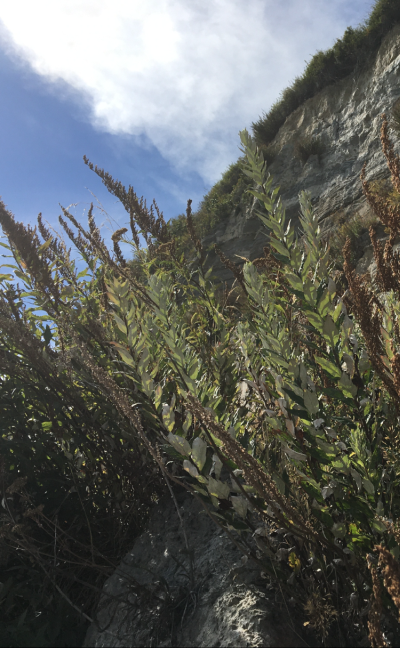 I walk out to the end of the bluff where I lay on the light sand and breathe with the earth. Two osprey hunt over the sea in front of me. Mugwort 2 grows in thick clumps along the bluff behind me, delivering me further to in-between where I drift between time and space in meditative emptiness and deep renewal.
Continue reading "Entering the Sacred Gap: Realm of the Po Soul" →